SoundCamp 2018 – Animal Diplomacy Bureau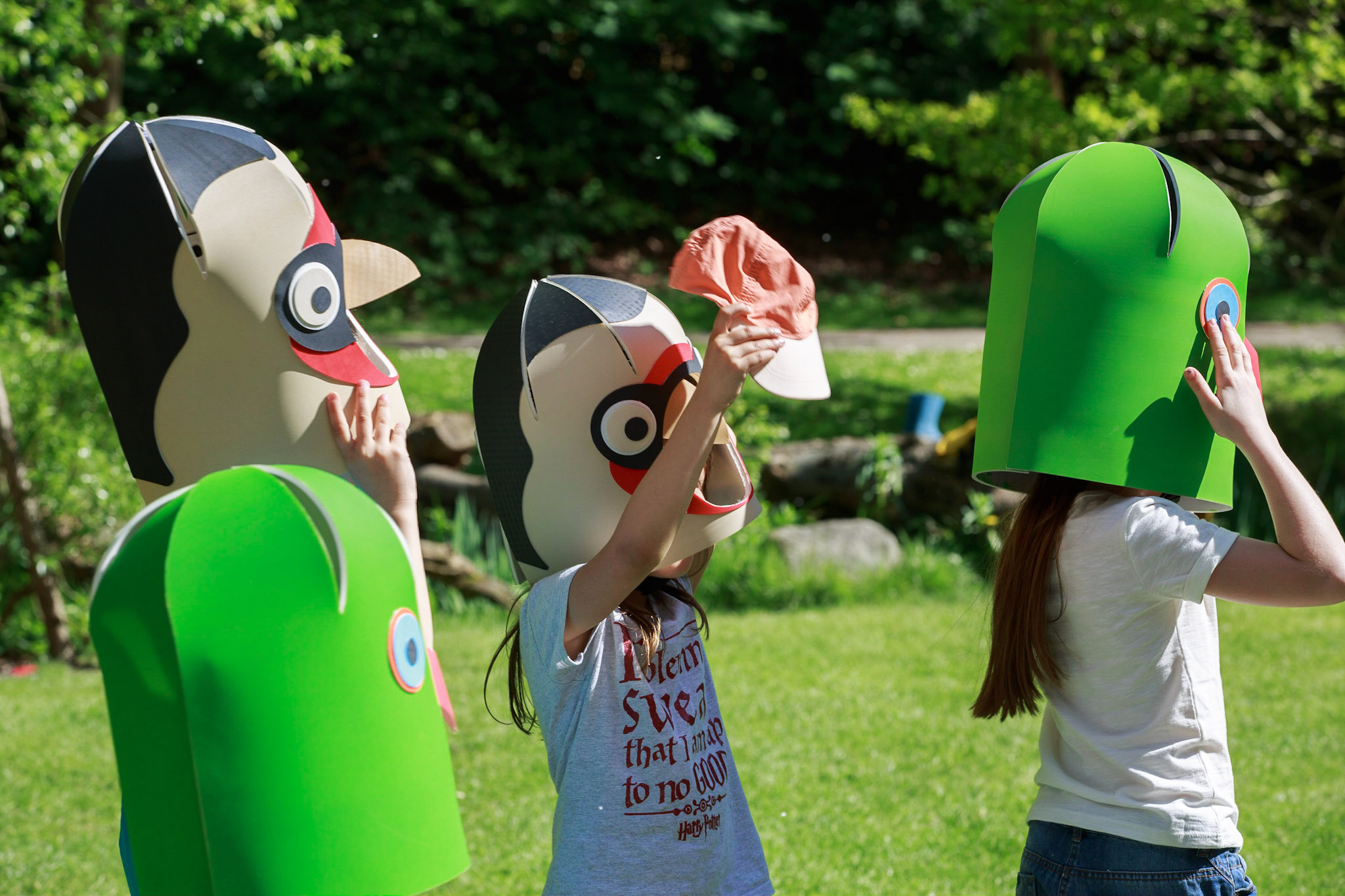 Over the recent holiday weekend, in order to spread ideas about bird sounds and ecology, we made groups of kids and grown-ups run around in a field wearing bird heads and searching for food.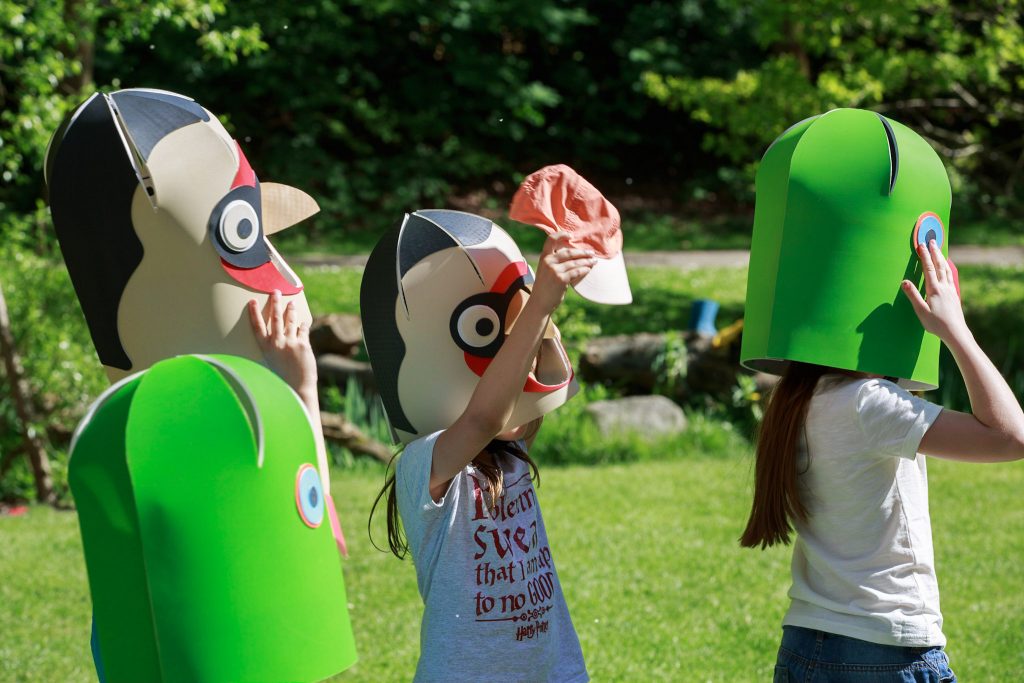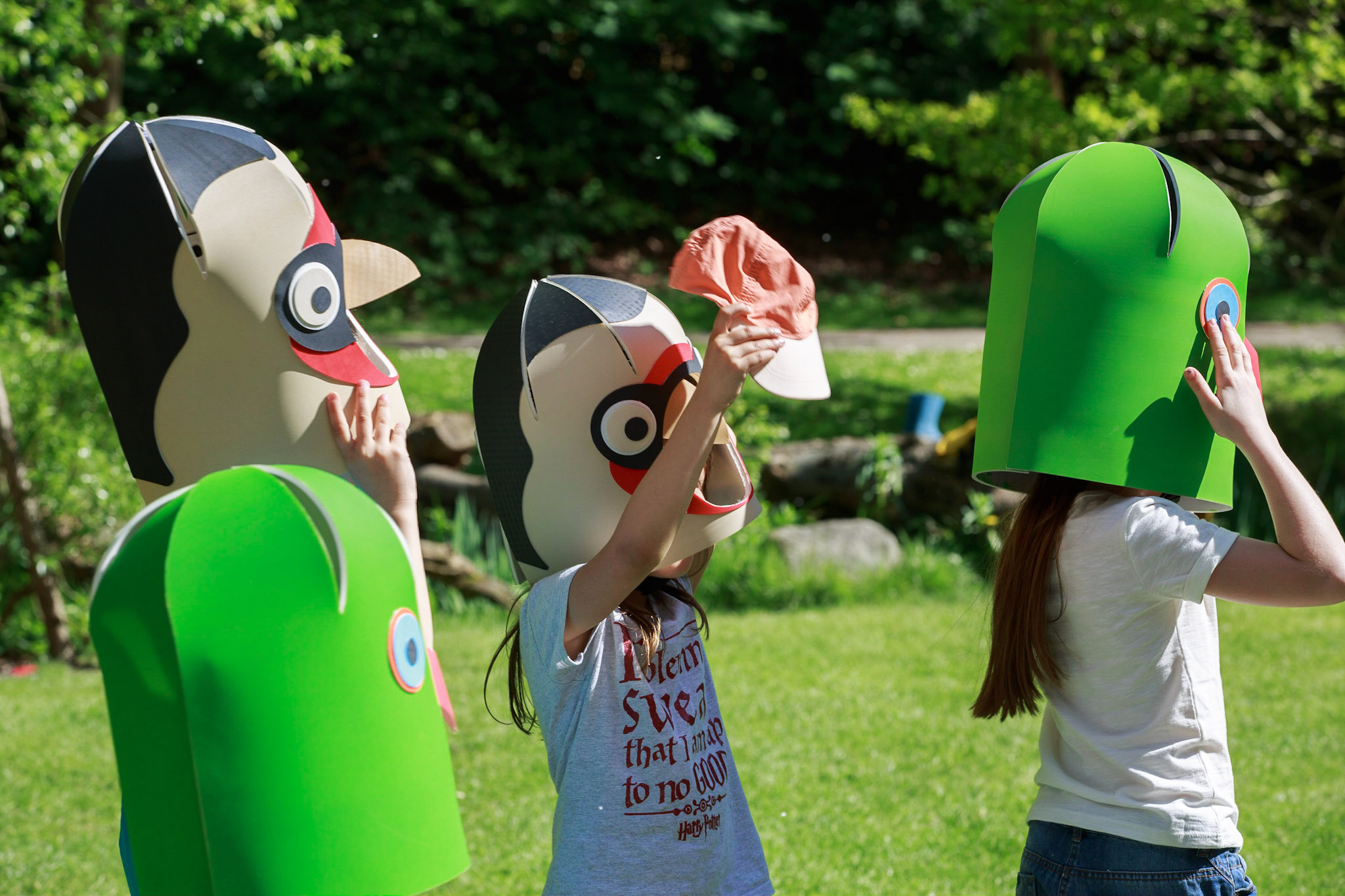 This was Animal Diplomacy Bureau, a game created by Kaylene Kau. Since my research fellowship is all about birds and sounds and how they interact, and the game is all about exploring those topics, I was really pleased to commission Kaylene to develop an expanded version of the game and show it as part of SoundCamp 2018.
[youtube http://www.youtube.com/watch?v=O-_hnM-iwPg?ecver=2]
It was a glorious sunny bank holiday weekend, and the game was really popular, kids and grown-ups queueing up to play. They had to find food tokens in the park while either hunting or being hunted by other species, and using the sound of bird calls as clues.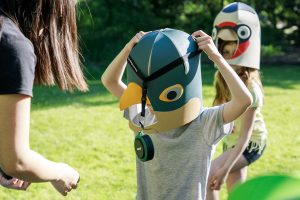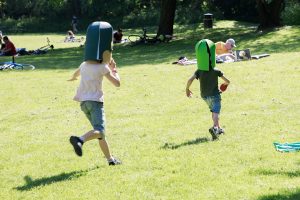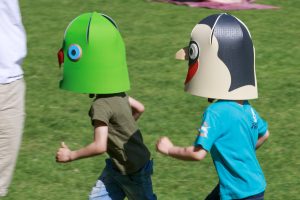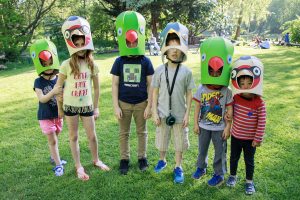 The game consisted of participants taking on the role of either a parakeet, a goldfinch or a sparrowhawk while searching for red discs representing berries. The food location was indicated by recorded goldfinch calls heard nearby. The sparrowhawks had to wear small loudspeakers, which would play back sparrowhawk alarm calls giving the prey a chance to react. The prey players could resist the sparrowhawks by getting together and "mobbing" the bird, which is what many birds do in real life.
After the game, Kaylene hosted discussions where she talked about how the bird species they'd been playing interact in real life, and how living in the city affects them. She invited participants to discuss what cities would be like if they were designed for animals as well as for humans.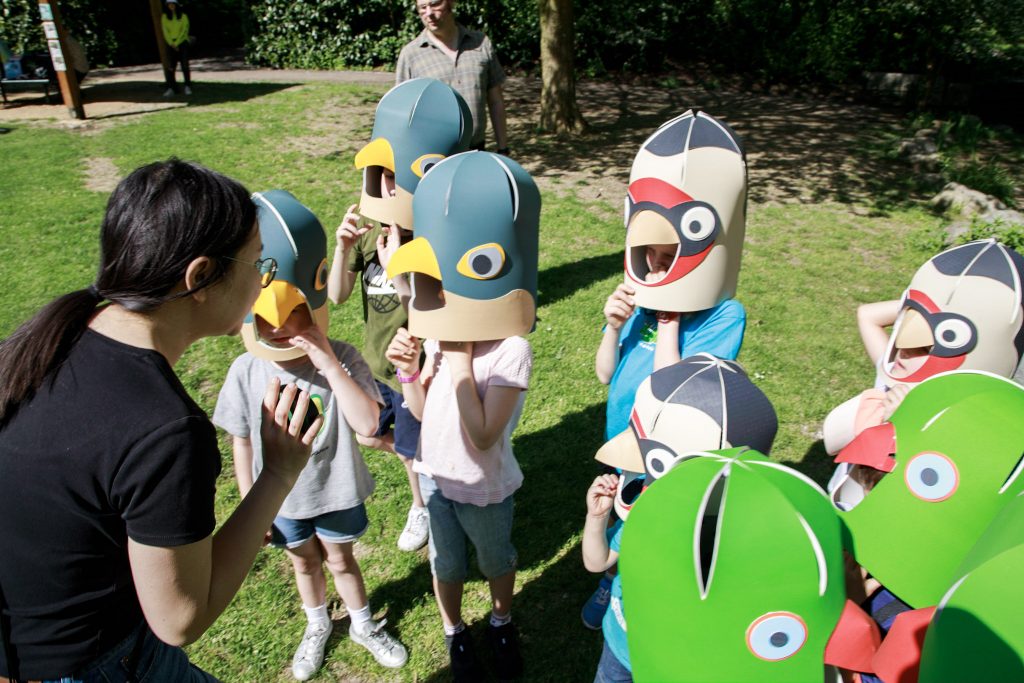 We had dozens of players, and also dozens of queries from people in the park curious to know what was going on with these bird people foraging around the place. Participants went away with an inside perspective on how it is to be a goldfinch, a sparrowhawk or a parakeet in London!
Thanks to my PhD students for helping Kaylene to run the event: Will Wilkinson, Veronica Morfi and Sophie McDonald.
(Financial support: EPSRC Fellowship EP/L020505/1 (Dan Stowell))